Homebuyer Qualification Criteria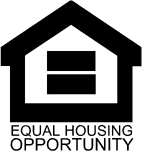 ---
Habitat for Humanity of East & Central Pasco County prohibits discrimination based on race, color, religion, sex, disability, familial status, and national origin.
Our organization provides equality of services and care to everyone, regardless of people's age, disability, gender, gender identity, race, religion or belief, or sexual orientation.
---
Habitat for Humanity Homebuyers Partners are selected according to the following requirements:
Need of Better Housing
Able to Repay an Affordable Mortgage
Willingness to Partner with Habitat
Income is based on the total household income. This includes child support, alimony payments, and employment income obtained from everyone living in the home. Habitat for Humanity of East & Central Pasco uses HUD income standards to serve 80% and below of the Area Median Income.
Need for Better Housing
Are you living in conditions such as:
Overcrowded conditions
Unsafe, unsanitary conditions
Substandard housing - with a leaky roof, poor heating or lacking proper plumbing
Paying a very high percentage of your income for rent (more than 30 percent)
Ability to Repay an Affordable Mortgage
Wage earner(s) must demonstrate a steady source of income for at least 2 years
Meet necessary income related qualifications that include a sufficient debt to income ratio, etc.
Have reasonably good credit. We don't require perfect credit. We consider families who demonstrate the ability to make regular payments on their bills. For the current cycle we are considering those with credit scores of 640 or above. If your credit needs work, we work closely with the Tampa Bay CDC for credit counseling services.
2019 Income Guidelines (based on HUD standards) updated May 2019:
| # of people that will be living in the home | Min. Income (Yearly) | Max Income (Yearly) |
| --- | --- | --- |
| 1 person | $23,000 | $39,400 |
| 2 people | $23,000 | $45,000 |
| 3 people | $23,000 | $50,650 |
| 4 people | $23,000 | $56,250 |
| 5 people | $23,000 | $60,750 |
| 6 people | $23,000 | $65,250 |
| 7 people | $23,000 | $69,750 |
| 8 people | $23,000 | $74,250 |
Willingness to Partner
Homebuyer Partners must show a genuine interest in the overall community reinvestment philosophy of Habitat for Humanity of East & Central Pasco.
We check and verify information about prospective homebuyer partners on their income, current rent, and relationships with landlords, and account status with utility companies and banks.
We also verify references, run credit and background checks (including criminal history). $25 cashier's check made out to USDA must be included in your application to cover your credit check.
Once a homebuyer partner is selected and approved, that applicant must then complete up to 400 sweat equity hours.
Additional Criteria
We currently require our homebuyers to attend the Tampa Bay CDC homebuyer class, this 8-hr HUD certified class is mandatory for all borrowers seeking local, state and federal down payment assistance. This class is open to the public and can be taken before application is made with Habitat, but not required until closing day. Please be advised it must be taken no sooner than 2 years from your home closing day. Click here for Tampa Bay CDC and view the class schedule.
We also require all of our homebuyers to apply with third party financing, such as the USDA 502 program. Cash requirement (typically covers first year of insurance) for the USDA 502 program are approximately $800-1000
---
If you do not meet these requirements, exceptions are rare and would be made on a case-by-case basis. You also can find more affordable housing information by visiting www.floridahousingsearch.org.