Playhouse Raffle
Habitat ReStore Zehpyrhills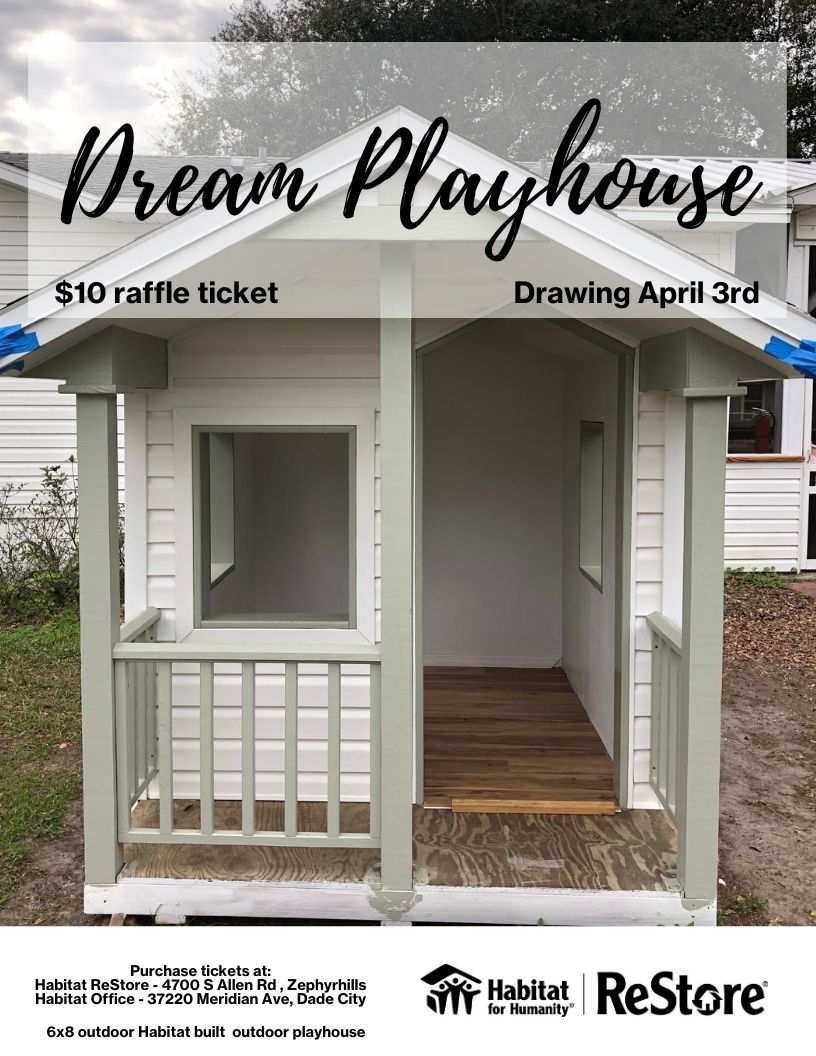 Dream playhouse built by our volunteers using surplus materials from our current home builds!
Purchase playhouse raffle tickets online! Please remember we do not deliver...we do have a local delivery company we can refer you too, they charge around $150 for local delivery ***depending on location***
You can also mail us a check to our office at 37220 Meridian Ave, Dade City, FL 33525
Thank you!